Google may now require some businesses to verify their identity with an additional method.
Due to the increasing amount of fraudulent Google Business profiles (Google's business Listing, formerly called "Google My Business"), Google updated its help documents to state that it may require a business to verify themselves through multiple methods when newly registering their business listing.
Verification Methods
When first launched, Google only had a postcard verification method with a verification code. Currently, Google offers a few methods to verify a business listing with their Google Business Profile.
Phone or text
Email
Video recording or live video call
Postcard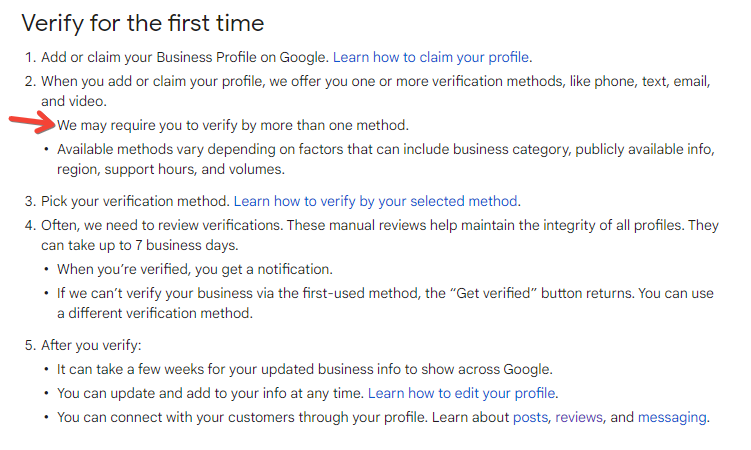 Now, Google may request some businesses to use multiple methods to verify their business.
If you don't have a Google Business Profile for your company or have one but are unsure if you're using this great marketing tool to its full potential, feel free to reach out to us. We're here to help small businesses in West Michigan thrive online.