Enhancing Data Reporting
Google is enhancing their data reporting capabilities by combining their reporting tools across Google Analytics, AdWords, and DoubleClick – all into a single reporting platform – Google Attribution, a simplified version of Attribution 360 for enterprise marketers.
Currently, our agency and others have to use all of these tools individually to build performance reports across client websites to measure visibility, engagement, and conversions. These are usually measured across more than one marketing channel to reach customers online – such as organic search, PPC (pay-per-click), business directories, social media, email campaigns, etc.
Solving Issues of the Buyer Journey
To evaluate the success of a marketing campaign, we're often forced to attribute a sale to the last seen ad or which marketing channel ended up converting the visitor into a lead or sale. Looking at the last-click doesn't fully explain customer behavior. What was their full buyer journey before they converted? What other channels impacted them to convert? The customer most likely saw banner ads, emails, social ads, and other marketing efforts. With all of these channels working together, with all of the data available – why would we attribute the sale to only the last ad clicked?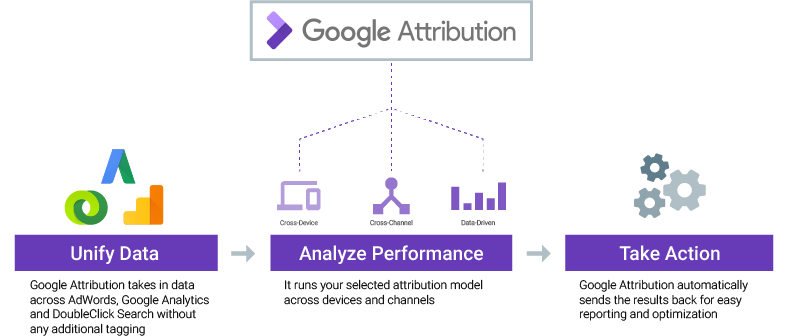 Google wants Google Attribution to unify all of the data together for evaluating marketing campaign performance. Google Attribution gives digital marketers a way to simplify their reporting and insights for saving time in evaluating digital marketing campaigns. The allows us to be even more responsive in optimizing campaigns based on the unity of all of the data involved across all digital marketing channels.
Google Attribution focuses on solving two problems
Accurately credit conversions involved by seeing upper and mid-funnel interactions.
Make more informed decisions on bidding from full-funnel attribution data.
Seeing full multichannel and multi-device customer path data will allow us to see an even more accurate impact of keywords and ads. All of this unified insight provides more informed decisions based on buyer behavior resulting in more effective advertising.
In the case of Pay-Per-Click Advertising with Google AdWords, bidding can consider upper and mid-funnel contributions pulled into the account.

The Value of Google Attribution
Current attribution within Google AdWords doesn't have any insights into the connection between ads and marketing efforts across other channels. Multichannel information is not available in AdWords. For Google Analytics, Attribution offers more in-depth analytics and customer touch-points.
Key Benefits:
Multi-touch attribution models measure the full buyer journey across multichannel and multidevice
Ability to act on smarter insights in more effective bidding efforts
Measure value of clicks and impressions with attribution through machine learning.
Currently, Google Attribution is in beta and is set to be rolled out in U.S. accounts soon.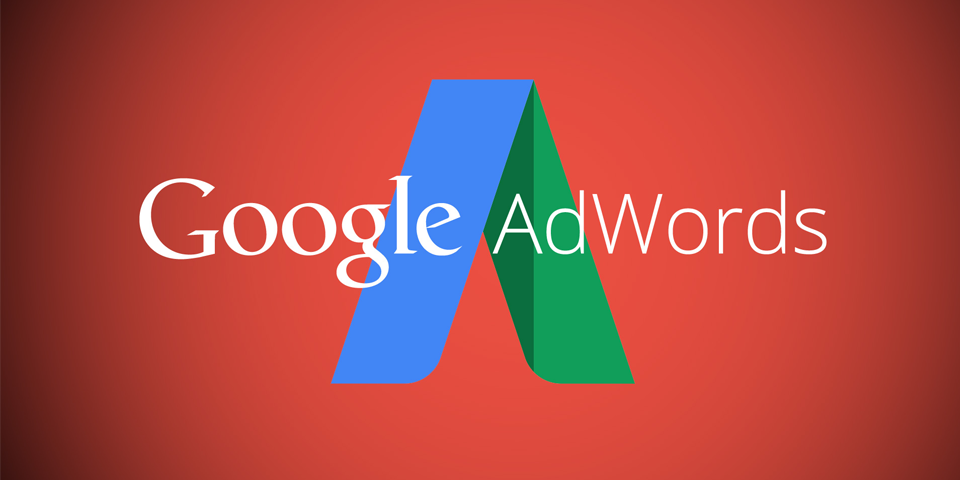 Your Grand Rapids, MI Google AdWords Resource
Looking into Google AdWords for the first time? Or do you have a current Google AdWords account and feel that it's getting expensive for the exposure you're receiving? Most AdWords accounts are not getting the attention and ongoing optimization they need to maximize results. Let's have a conversation about your business and current AdWords performance. Take advantage of our FREE AdWords audit for actionable items you can make to boost performance. Learn more about Google AdWords here.