Google My Business Increases Offers Visibility
March 5, 2019
5 Reasons to Use Wireframes in Web Design
June 26, 2019
April 25, 2019 – Google's Custom Search has been updated with a new layout. This update includes a redesign of the search box and refinements such as increasing the size of thumbnails and simplified the pagination feature. This refreshed look is mostly affecting mobile searchers at the moment; however, some of the updates have been updated to desktop too. Prior to this refresh, there has not been an update since July 2018. It's good to know that Google is still being attentive to its Custom Search Engine.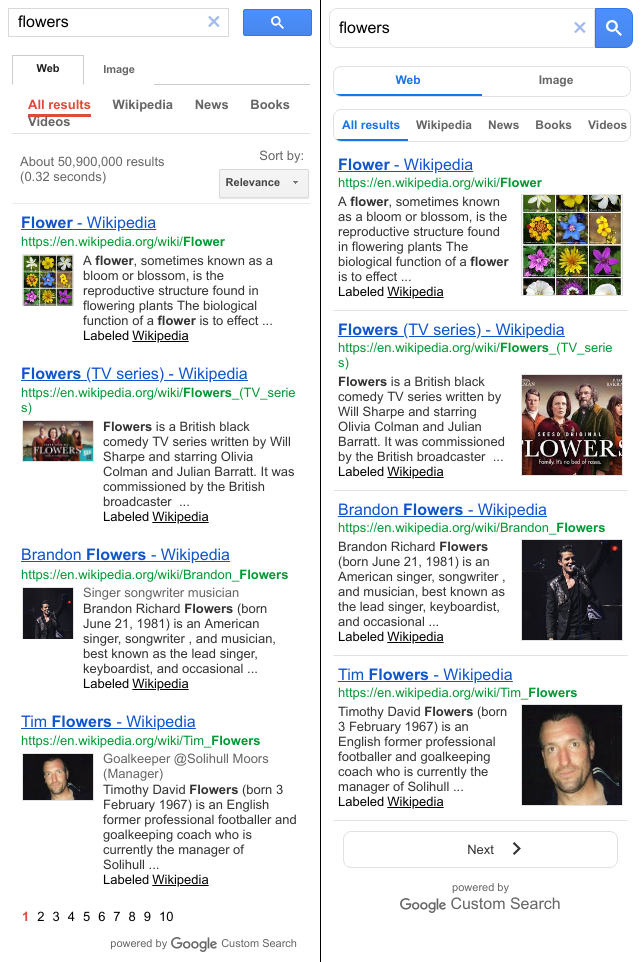 Google Custom Search is a platform that gives web developers the ability to add a search box to your website. Developers can feature specific information in web searches as well as categorize queries and create customized search engines, based on Google Search.
These enhancements may seem small, but it's all about refining the user experience. This will help increase conversion for mobile users that are trying to find something specific. Websites that use AdSense search ads may see increases to earnings from mobile traffic as well (with Custom Search Engine added to your site).