Historically, marketing has been an outlet for creatives to achieve success based on feeling rather than hard data. With the onset of digital marketing, suddenly all efforts can be measured and attributed to a positive or negative return on investment.  Your digital marketing agency should be focused on and providing you with this data proving how their work can be attributed to increased revenue for your business.
Grand Rapids digital marketing has gone through dramatic changes in recent years and your digital agency should be keeping at the forefront of this dynamic industry.  Google alone has had seven major updates at the time this article was written (October 2016) and if your digital marketing team is falling behind your business is losing sales. Digital marketing and search engine optimization are data-heavy fields that every business can benefit from but few clearly understand. Here are a few signs it may be time to say goodbye to your current digital marketing agency.
1. They offer guarantees beyond satisfaction
Everyone loves a guarantee (see Tommy Boy) but in digital marketing there simply are none. The best thing your digital marketing agency can do is adhere to best practices and make every good faith effort to bring your business additional revenue. If your digital agency is offering a guaranteed increase in traffic or page rank, they are almost certainly not adhering to best practices and could be putting your business at risk of a Google penalty. If Google catches on to you attempting to game its algorithm, your domain's reputation could be destroyed overnight.
2. They focus on vanity metrics as opposed to conversions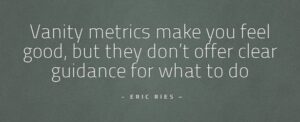 Vanity metrics are infamous especially in the corporate world, where executives pay agencies 100's of thousands of dollars and receive a report detailing impressive-at-first metrics such as "over one billion impressions!" or "one million page views!" that serve only to make the executive feel better able to justify the expense to their peers. These metrics are worthless and serve only to sugar coat the lack of success any digital marketing campaign has achieved. If your digital agency is giving you reports highlighting terms such as impressions, page views, or followers you should think twice about the value they are delivering.
Ask your agency to deliver you reports based on conversion metrics, such as number of times a contact form has been submitted. As a client, the reports you receive need to speak to the value the digital agency is delivering to your business. If at the end of the day you cannot attribute the digital marketing efforts to incremental revenue for your business, digital marketing has gone from an investment to an expense and needs to be cut.
3. Missing the basics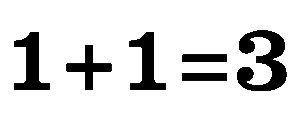 Your digital agency should set and hit deadlines and clearly communicate the action plan to execute your digital marketing campaign. When launch dates are unexpectedly missed, your business takes the hit. If you are noticing habits such as your digital agency arguing with what you want and refusing to allow your input, it may be time to find a new digital marketing partner. A digital marketing agency needs to be reliable and reachable should any questions arise, and be able to speak to what is being done in a way that makes sense to you.
---
You deserve a reliable digital marketing partner. If your current digital marketing company is exhibiting any of the above behaviors, give them a call or e-mail right now and demand better. If they continue to give you the runaround, get in touch with 616 Marketing Group and we can discuss how to drive additional revenue to your business via digital marketing.